Girls hoops gets off to a Wild start, while other Redmen teams show promise to start the winter MVC season.
Girls hoops gets off to a Wild start, while other Redmen teams show promise to start the winter MVC season.
It was a strong opening week of play for Tewksbury Memorial High School Varsity teams this week.
Starting with the the defending Division 2 North Sectional Finalist Girls Basketball team, the Redmen went 2-1 on the week, beating Haverhill, 47-32, in the season opener back on Friday, December 13th and followed that up with a loss to Chelmsford, 45-34, on Wednesday night, before a dominating performance by senior center Alli Wild in Thursday's 49-28 win over Methuen. The three-time MVC All-Conference player ended the night with 28 points, while teammate Julia Cafferty added 13.
"Alli was terrific on both sides of the ball," said head coach Mark Bradley. "She was able to convert a lot of her shots and she was dominant on the boards as well."
At the same time Bradley watched Wild have a wild night, his brother Tommy has his heart ripped out as his boys basketball team was defeated by Methuen 63-60 on a buzzer-beating three-pointer by junior Mitchell Crowe coming in overtime.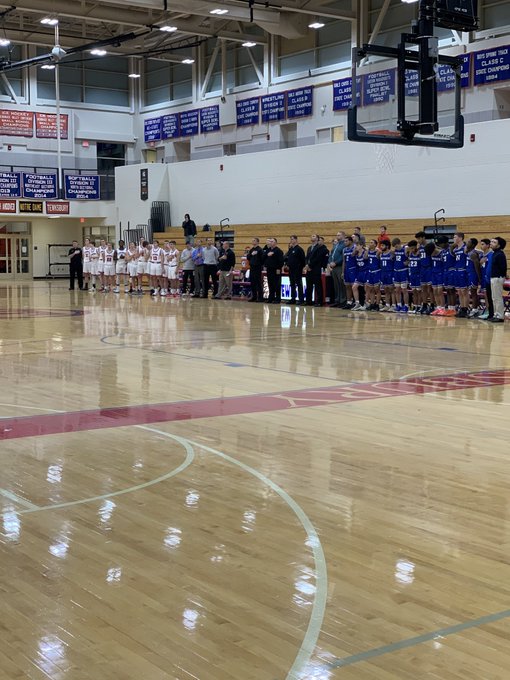 The Redmen had four players end up in double figures in scoring with junior Michael Kelly with 19, junior Kalu Olu with 12, junior Brady Eagen with 11 and senior Richard Markwarth with 10.
Tewksbury fell to 0-2 on the season which includes the 62-47 loss to Haverhill back on the 13th.
The Tewksbury Girls will host Lincoln-Sudbury on Monday night as part of the MVC/Dual County League Night, before both the girls and boys teams host the third annual Tony Romano Memorial Christmas Tournament next Friday and Saturday.
On Friday, the first of four games begins at 2 p.m. with the Lowell and Chelmsford girls followed by Tewksbury and Wellesley girls, then at 5 and 6:30 will be the two boys games with JE Burke and Burlington and then Tewksbury and Malden.
In wrestling, the Redmen started the season off strong with a 3-1 performance at a quad meet held last Saturday. Tewksbury defeated Masconomet 48-30, Gr. Lawrence 42-42 but by criteria, and then Marblehead/Swampscott 54-30, before losing to Milford, 48-30. Patrick Fleming was the lone wrestler to finish unbeaten as he was 3-0 at 170 pounds, while, Dylan Chandler (285), Connor Charron (138) and Jack Callahan (120) all finished 3-1.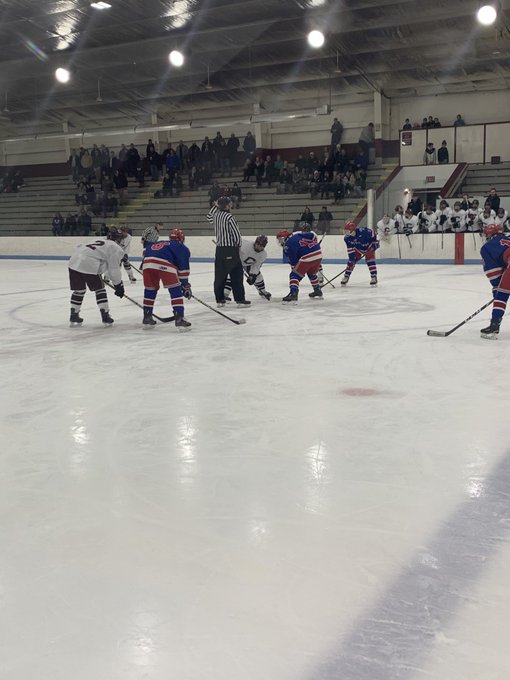 On the ice, the boys hockey team throttled Chelmsford 7-1, as the team's first line of Campbell Pierce, Jason Cooke and Will O'Keefe accounted for the team's first six goals. On the girls side, the defending Division 1 state champion Tewksbury/Methuen Co-Op team ended in a 1-1 tie with Lincoln-Sudbury on Wednesday.
Last Saturday night, the Red Rangers faced Central Catholic in a scrimmage before a packed house at the I-Center in Salem, N.H.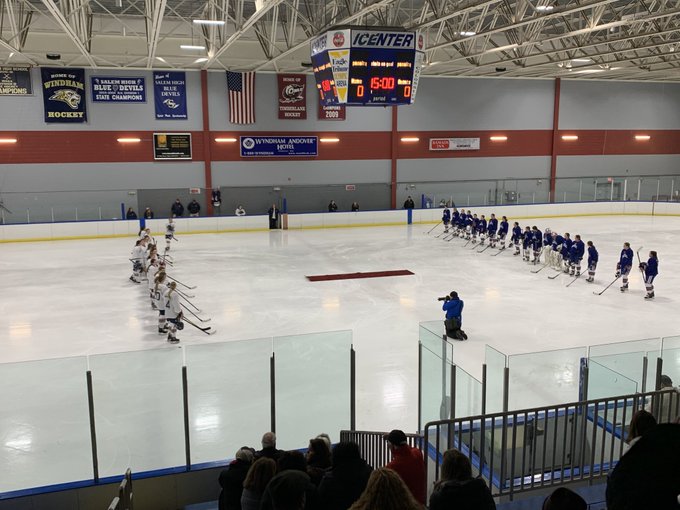 This was a fundraising event as the teams honored Ryan Driscoll and his family. Ryan, who was a member of the CCHS boys hockey team, passed away in an automobile accident last June, and his younger sister is a sophomore on the Tewksbury/Methuen team. All proceeds from this night are going to the Ryan Driscoll Memorial Scholarship Fund.
Both track teams opened up with the first of three league dual meets. For the girls, junior Makayla Paige was first in the 1,000 with a time of 2:59.86 and she was also sixth in the long jump at 15 feet. Three other individuals cracked the top ten, including senior Meghan Ostertag, who was third in the two-mile at 12:22.60, senior Abby Demos, who was fifth in the shot put throwing 290-4.50, and sophomore Daniela Almeida, who was eighth in the 55-meter dash at 8.04 seconds.
On the boys side, individual standouts included senior Zach LaLonde, who was second in the 55-meter hurdles (7.84), Thomas Barinelli, who tied for sixth in the high jump (5-8) and was sixth by himself in the long jump (19-2), Alex Boudreau, who was ninth in the shot put throwing 39-11.50 and Alex Lacerda, who was tenth in the dash at 6.99 seconds.
The final varsity team, gymnastics, opened their season on Thursday night, but results were not made available.
Jamie Pote